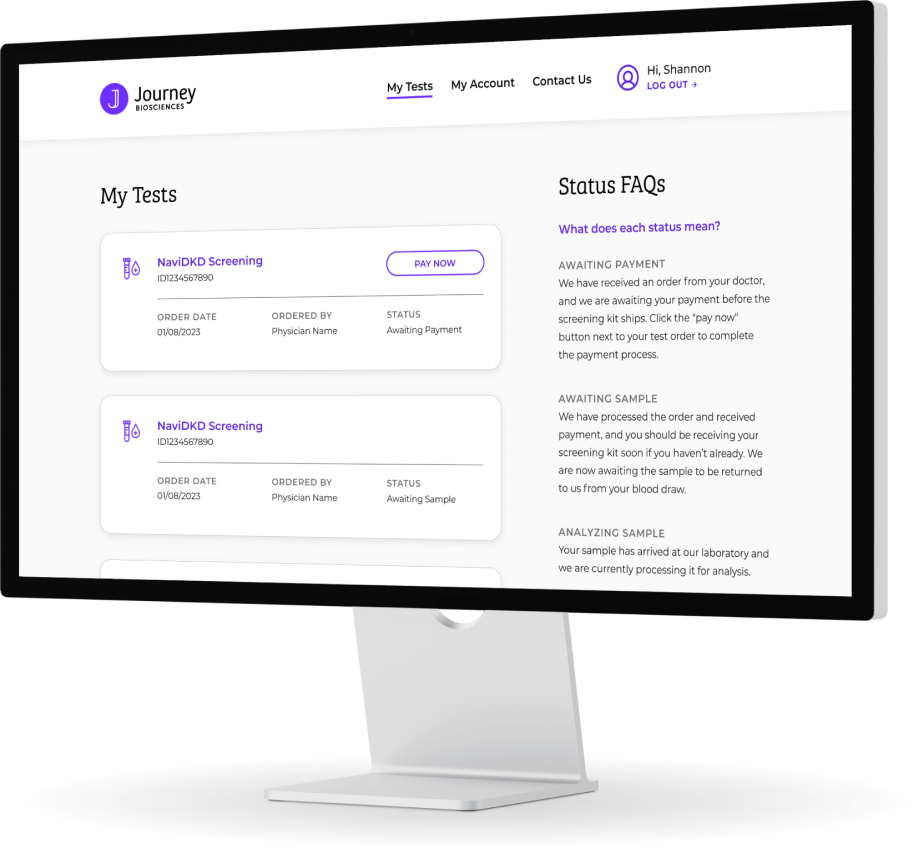 Compass™
A Digital Hub for Intelligent Care
Compass isn't just a digital platform; it's the intelligence that drives our insights. Powered by AI, Compass transforms intricate laboratory data into concise risk reports and personalized, actionable treatment plans. Compass also serves as a central hub for both providers and patients, streamlining order and account management.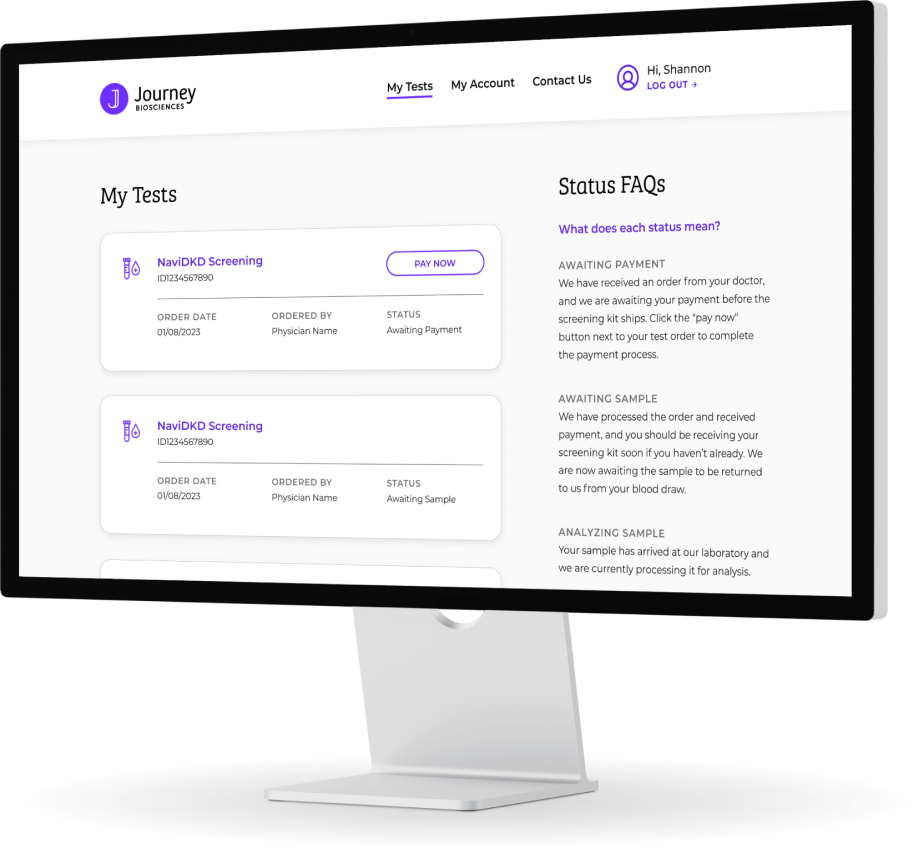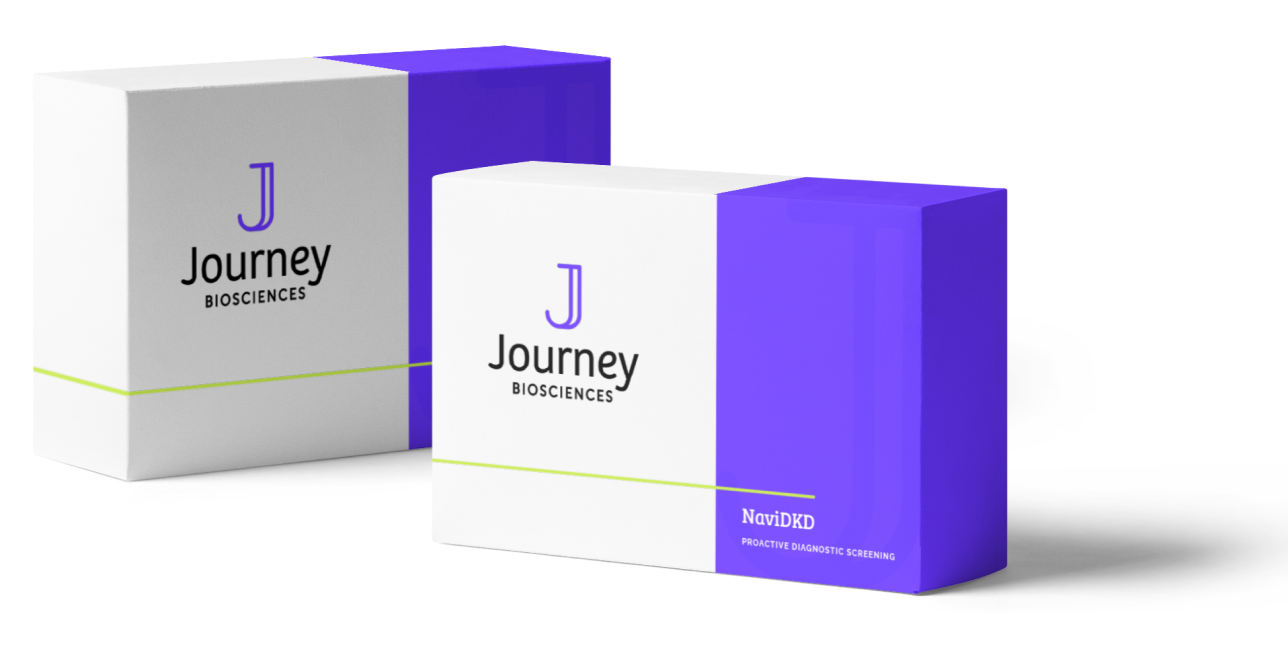 NaviDKD®
A powerful predictive Screening
NaviDKD is a precise and clinically-validated screening kit for DKD risk assessment. With just a standard 2ml blood draw, our CLIA-certified lab takes care of sample processing and risk analysis. Seamlessly integrated with Compass, NaviDKD delivers more than lab results—it provides clear risk stratification and personalized treatment plans.

EARLIEST DETECTION
Uncover DKD with the most advanced warning available.

EARLy intervention
Take timely measures to delay or prevent the progression of DKD, reducing the need for invasive treatments.

improved health
Pave the way to better health and quality of life through proactive and preventive care.

ECONOMIC IMPACT
Drive cost savings by preventing costly complications and reducing healthcare expenditures.
Why It Matters
One in three individuals with diabetes will face kidney disease, a condition affecting over 12 million Americans and burdening our healthcare system with nearly $28 billion annually. The challenge? Most cases are diagnosed at Stage 3a or later when slowing its progression becomes increasingly difficult. Early detection of at-risk patients can pave the way for targeted interventions to delay or even prevent DKD. This proactive approach doesn't just elevate patient outcomes—it also offers a potential to cut healthcare expenses by approximately $8 billion.